---
May 5, 2020 – Letter from the First Presidency
"For the Lord is our defense."
Psalm 89:18
Services
While we are still unable to meet in person for worship, there are worship opportunities on the phone and online. You probably all know about the live stream on theremnantchurch.com website, where live services are broadcast at 10:30 a.m. and 6:00 p.m. (Central Time – CDT) on Sundays. Past services are also available on this website, and live and recorded services can both be accessed by clicking on the Live Stream icon (with gold background) on the website. Also, Elder Rick Terry has a Sunday morning call-in class at 9:00 a.m. CDT at phone number 646-749-3129, access code (when prompted) 415-354-341#. There is also a Wednesday evening prayer service at 7:00 p.m. CDT at this same number. This conference call service is limited to 150 callers, and we have been nowhere near that number so far as I know.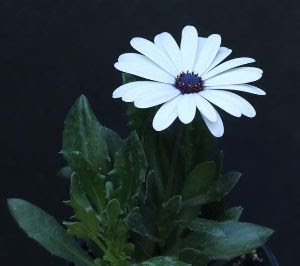 As we are spread out across different states, we do not know the government regulations for your state as to when you can begin to meet again. Here in Missouri we are following the US government proposed guideline limiting gatherings to a maximum of ten persons indoors. Another factor, which affects us specifically, is duration of exposure. The chance of being infected with the virus is related to the duration of exposure, and our services are typically an hour to several hours long, prolonging the exposure and maximizing the danger.
Also, keep in mind that persons over 65 are most vulnerable to COVID-19, so the First Presidency is quite aware that many of the saints are in this category. However, in the meantime we will be discussing/investigating when and how we can begin meeting again.
I think most people are convinced that not meeting is wisdom as well as a legal requirement. In case there are some that think we are showing a lack of faith by not meeting, let me mention two points. For me, it boils down to avoiding anything that hints of tempting the Lord. Jesus was tempted by Satan to prove he was the Son of God by casting himself down from the pinnacle of the temple, since the scripture states that angels would save him anyway. His answer was "It is written again, Thou shalt not tempt the Lord thy God" (Mt. 4:7). Second, in 1990 Buckner Restoration Branch was building a new church after being evicted from our building. The expectation was that there would be divine protection in building a new church to the Lord. However, due to inadequate supports and one gust of wind, the trusses over the sanctuary came crashing down, killing my father and severely injuring others. The Lord could have intervened, but He didn't. If the Lord interceded with natural law all the time, there would be no natural law, and no reason for us to ever exercise wisdom.
Camps, Conference, Vacation Church School
We haven't given up on having camps yet, but we have changed the dates from those previously published. Unfortunately, Vacation Church School is canceled for this year because revised dates could not be worked out. Here are the new dates for the other activities:
Junior Camp – July 1-4 (unchanged)
Vacation Church School – Canceled
Senior High Camp – July 11-18
Junior High Camp – July 18-25
General Conference – July 29-August 2 (unchanged)
Whether we even have the camps is dependent on whether cases of COVID-19 decrease sufficiently to safely have campers and staff in one location. However, conference is more likely to occur as we can double the spacing of the rows in the Conference Center and meet guidelines if they are still in effect then.
Frustration
The longer this shelter-in-place continues, the more the frustration is increasing for everyone. Governors that relax requirements are criticized for being careless. Governors that don't relax requirements are criticized for crippling the economy. The CDC is criticized for not getting more done to control the virus. It is so easy to criticize; the tongue likes to get its exercise. As saints, even if we don't agree with actions being taken, or even the inaction, let us follow the counsel of James: "Let every man be swift to hear, slow to speak, slow to wrath" (Jas. 1:19). Peter said the unjust are those that "despise government. Presumptuous are they…they are not afraid to speak evil of dignities" (2 Pet. 2:10). Therefore, let us not sit in the "seat of the scornful" (Ps. 1:1), but give the benefit of the doubt that all are doing their best to get past this pandemic.
Another Reading List
During our downtime (if you have some), perhaps you would like to read some biographies/autobiographies of other saints from the latter day. Here is a list of some of them, and they will do nothing but strengthen your faith:
Joseph Smith and His Progenitors, by Lucy Mack Smith.
Joseph Smith III and the Restoration, by Joseph Smith III.
Not in Word Only, by Harold I. Velt.
Memoirs of W. W. Blair, by W. W. Blair.
Into the Latter Day Light, by John J. Cornish.
My Book of Acts, by Oscar Case.
Autobiography of Elder Joseph Luff, by Joseph Luff.
Early History of the Reorganization, by Apostle Edmund C. Briggs.
In the Service of My Lord, by Vivian Charles Sorenson.
Autobiography of Elder Charles Derry, by Charles Derry.
One book that I haven't read but heard it spoken highly of is Emma Smith, the Elect Lady, by Margaret Wilson Gibson.
To find these books if you don't have them, try rldsbooks.blogspot.com or Price Publishing.
We will see you soon!
David Van Fleet
For the First Presidency